Main bedroom / ensuite
Our bedroom is going to be cut in half with wardrobes, with a gap between them to get into an ensuite.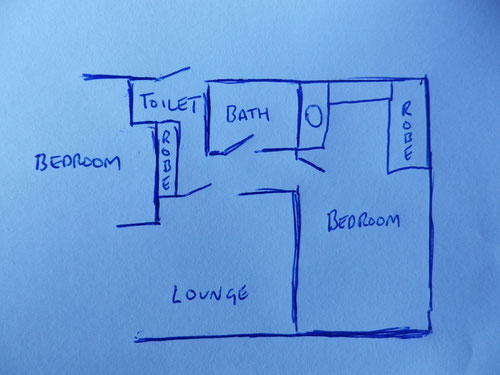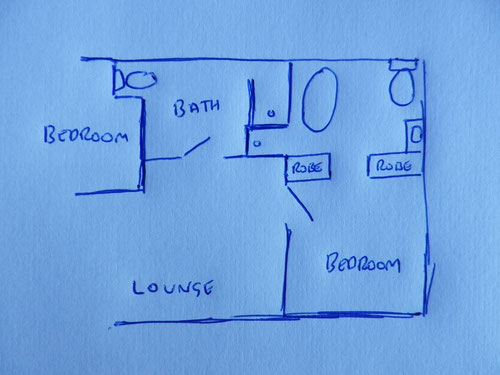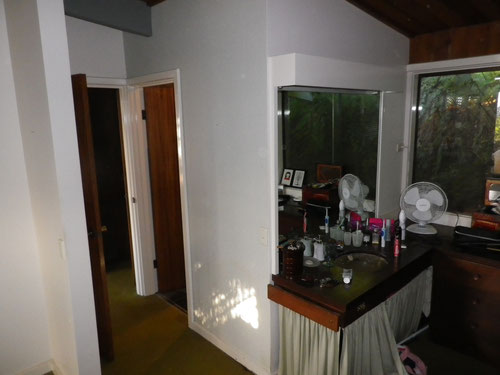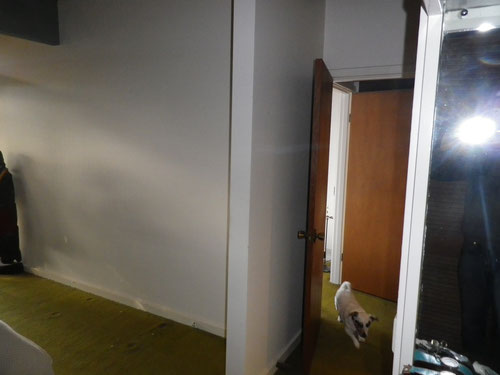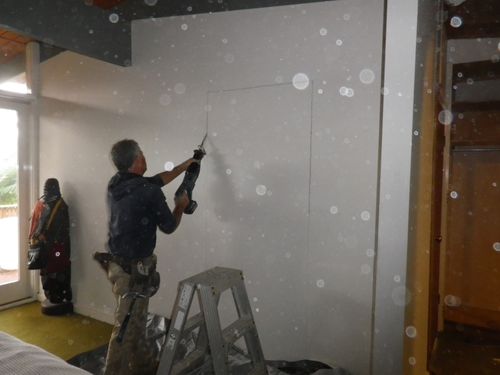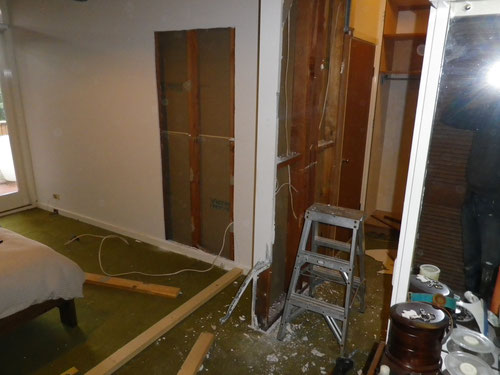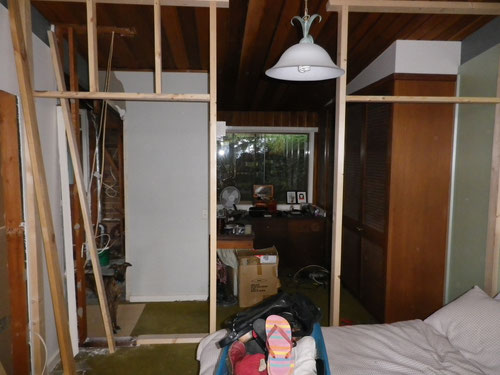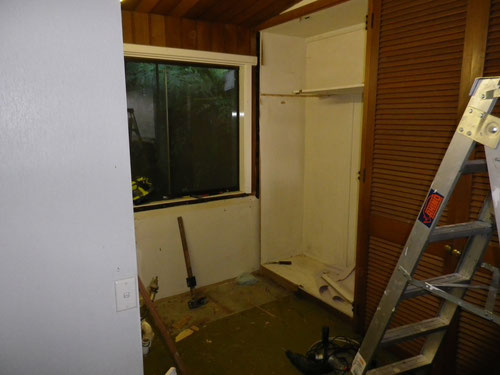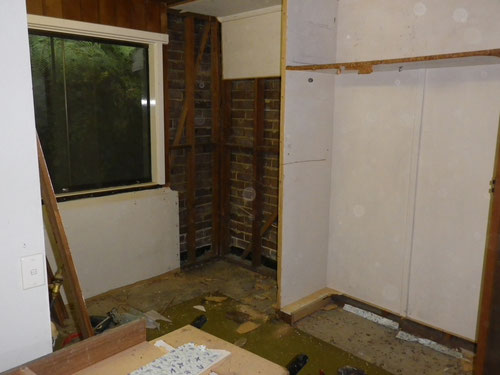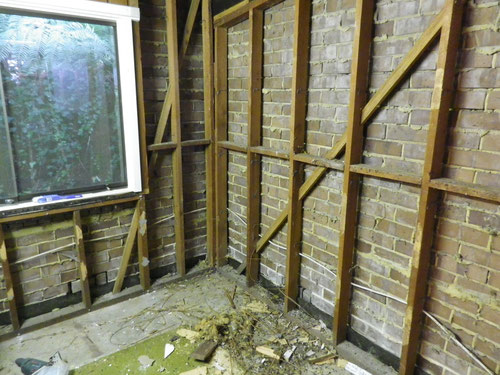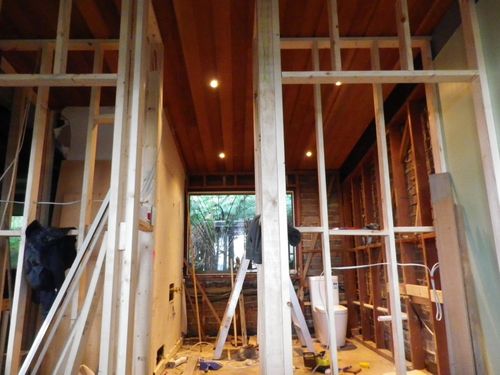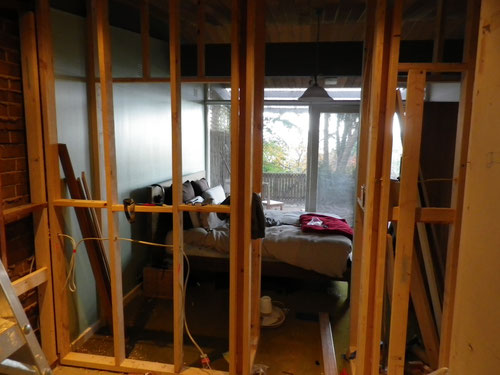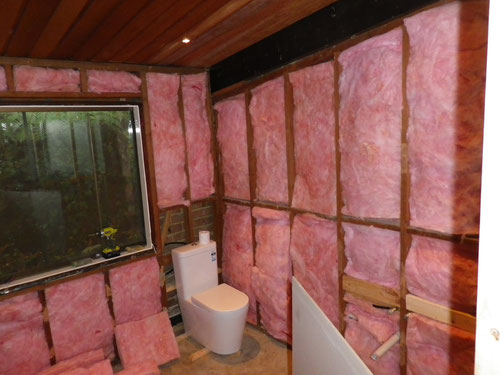 Its been a bit of a nightmare getting this done.  The weather has turned pretty cold, and it has stopped things from drying out.  Plaster coats take a week to dry before they can be sanded.  The floor tiles still move if you stand on them 2 weeks later.  I'm guessing it's the cold damp slab they're sitting on, as the wall tiles have dried a bit quicker.
The waterproof membrane for the shower was supposed to dry in 4 hours, but took 8 days.  Oh well.  Don't like to grumble, so just drank more coffee instead. I think we'll leave the main bathroom until Spring and concentrate on the bedrooms.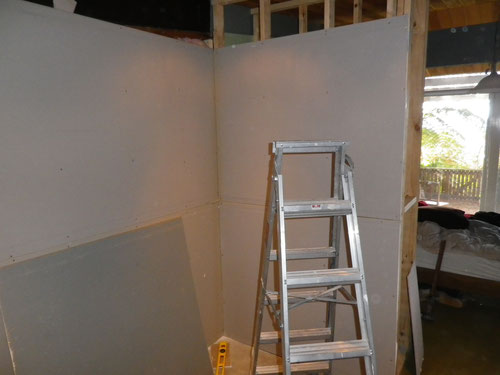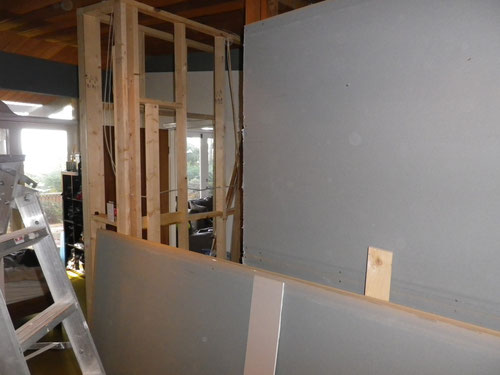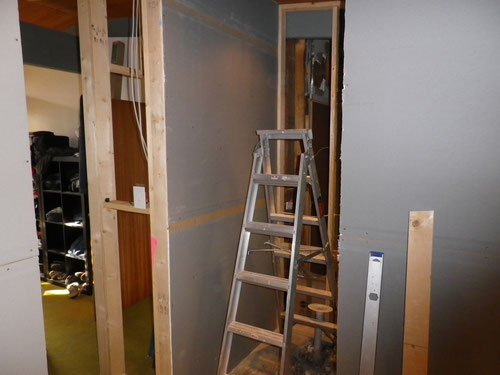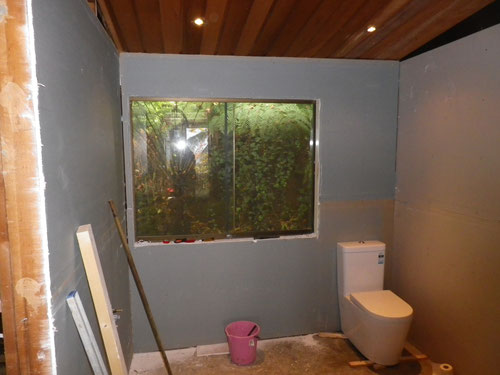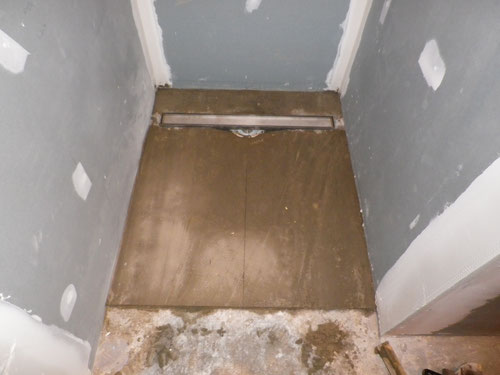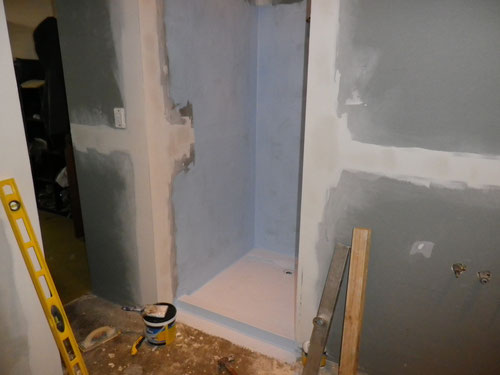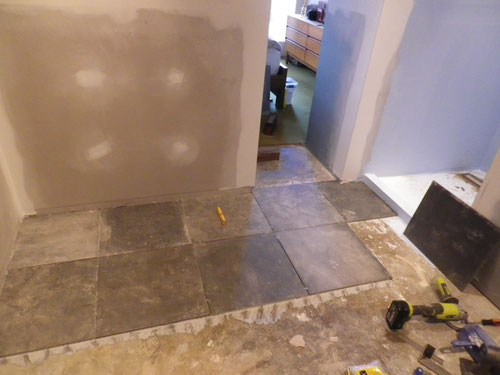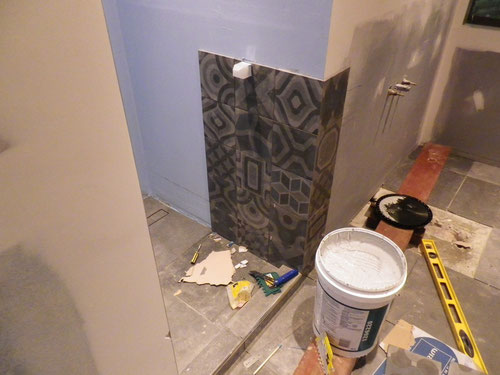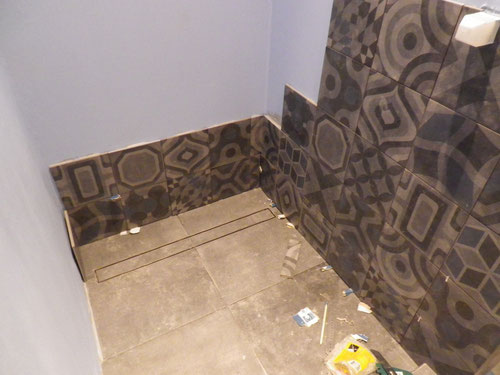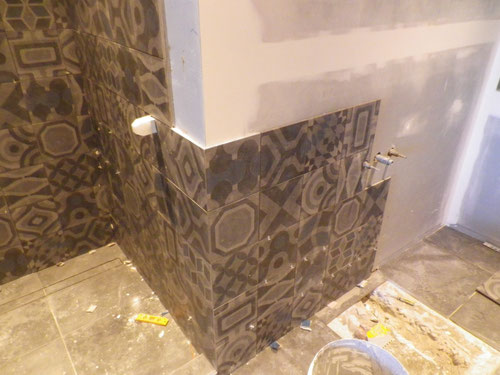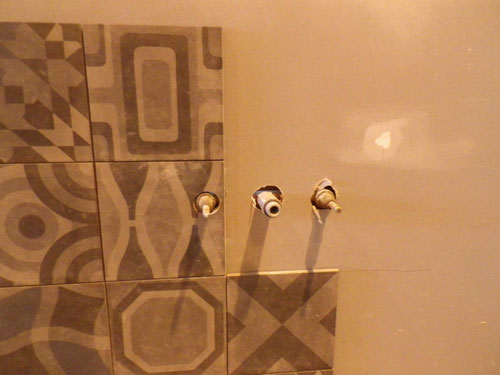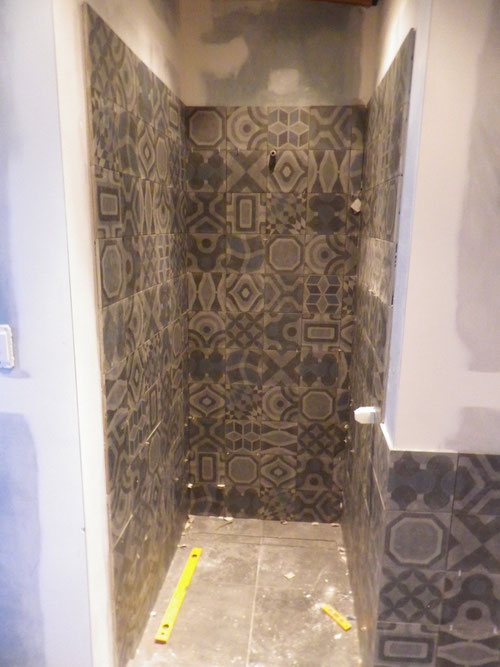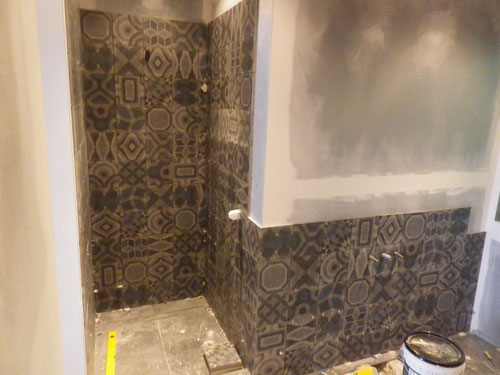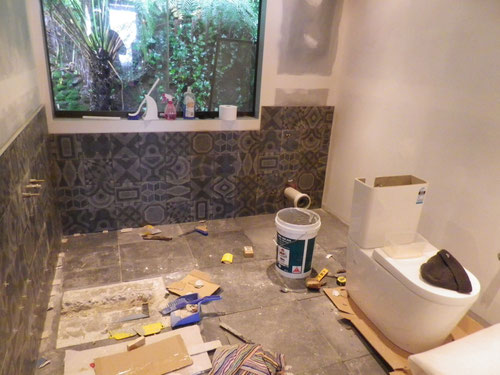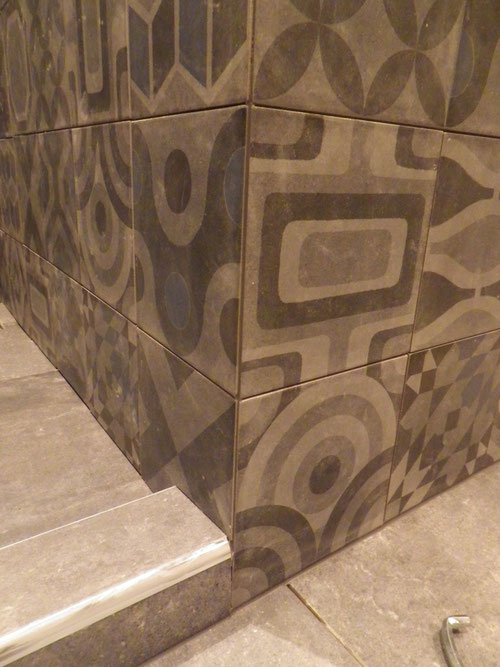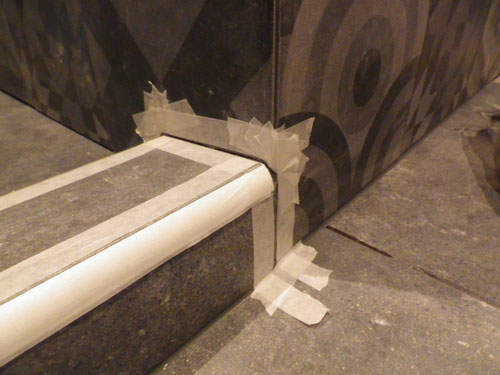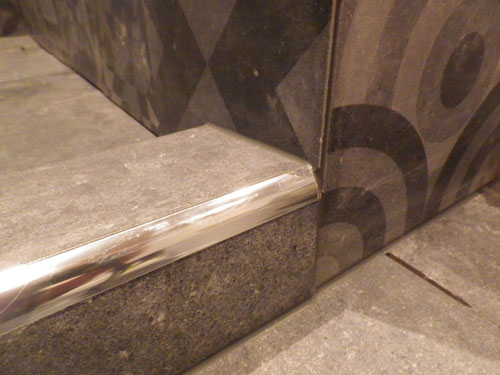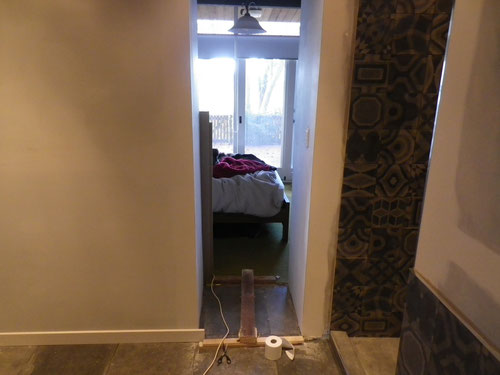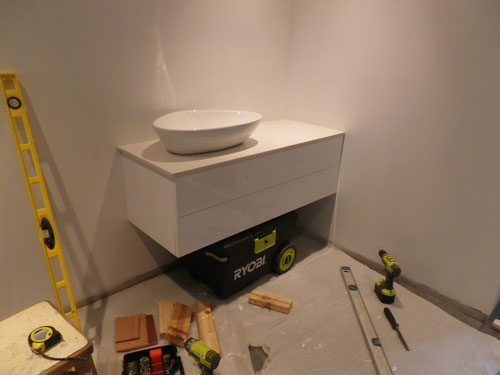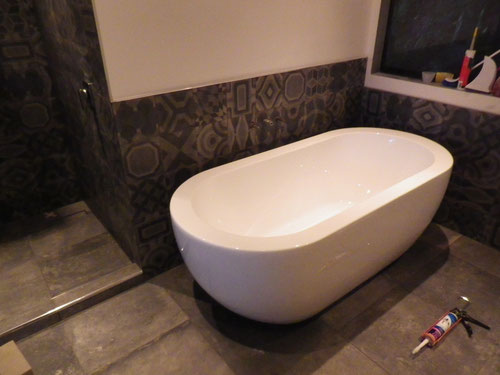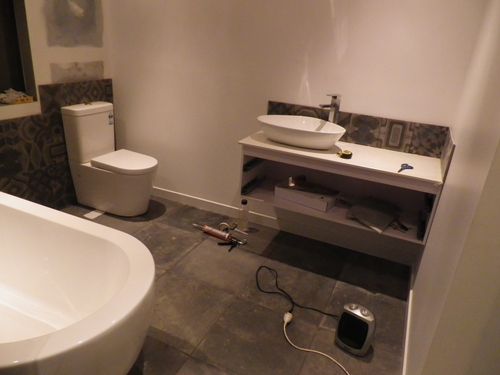 Some of the floor tiles are still not set yet, so its a bit of a nightmare. Especially the ones under the toilet that went in last. Apparently hovering is good for the quads! There's still some edging to do around the tiles, a bit of painting, new taps etc, and a shower door before it's finished. But slowly making progress.
Well, its been a while since I updated things.  Loads of reasons really; not just laziness. I had several bouts of illness. The doctor said it was some viral bug, with hints of glandular fever. I'm pretty certain it was ebola - I've had it before so I know what I'm talking about! Anyway, it came and went for about 2 months, so not much got done. And then I bought a new toy. And built a shed.  But we're up and away again so here's some more pictures.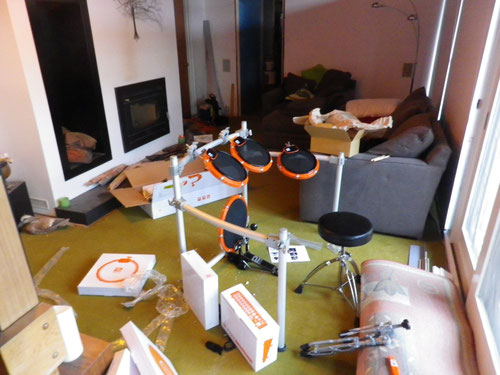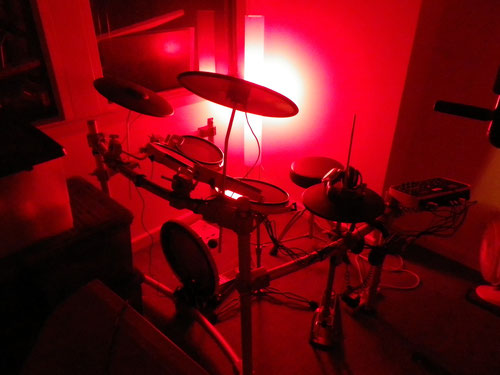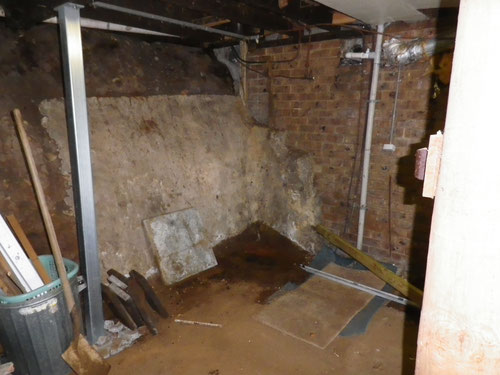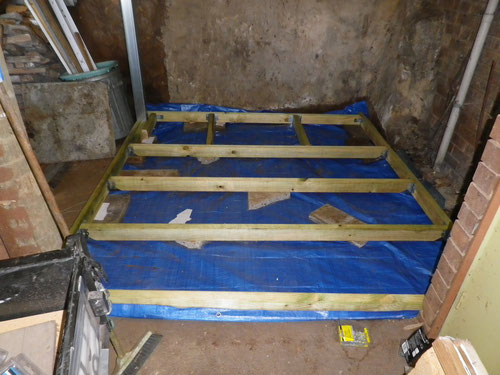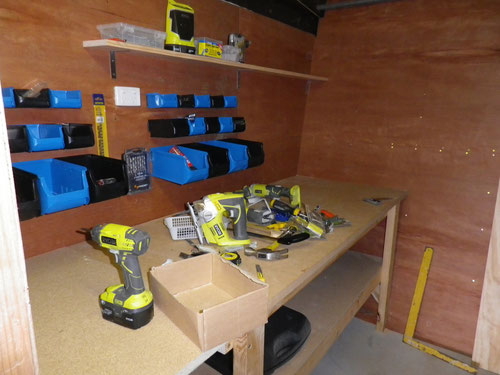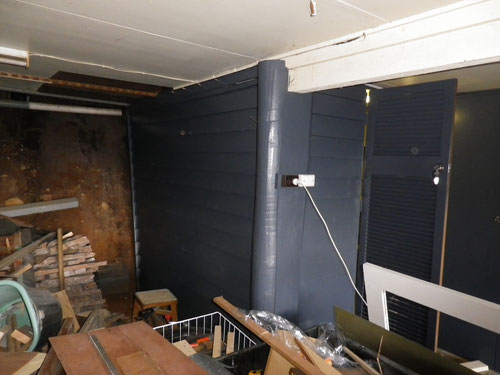 Anyway. Back to the ensuite and the proper stuff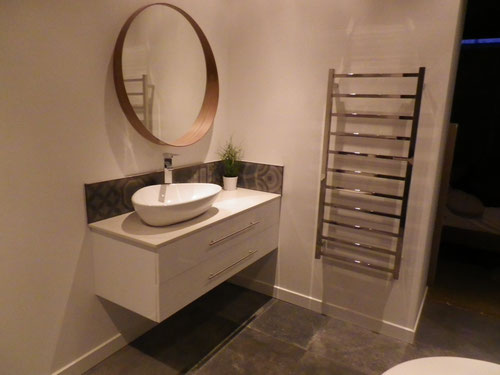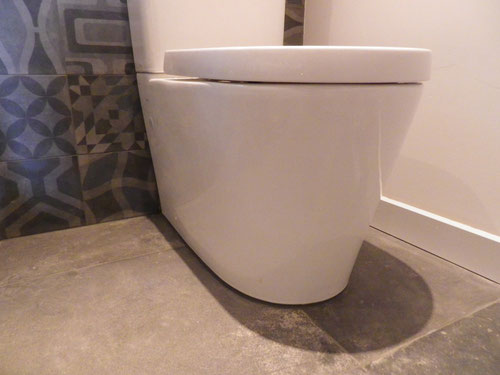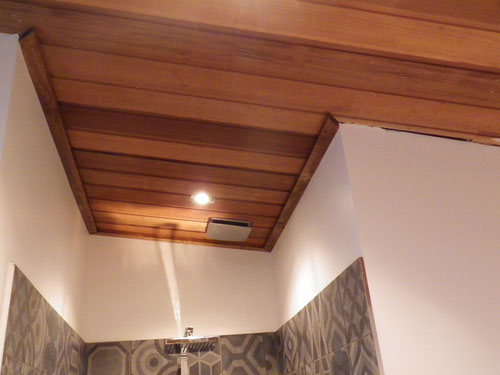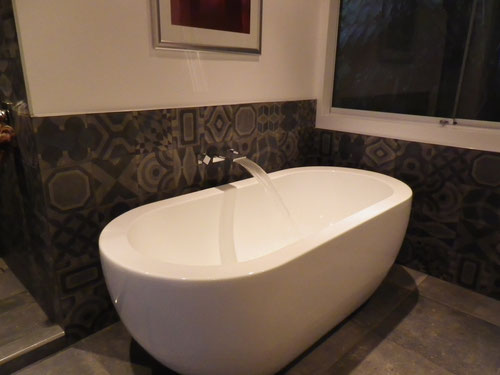 We've also finished off the wardrobes which form the barrier between the bedroom an ensuite