Most of the block doesn't need anything doing to it as it is pretty much self sustaining bush land.  There is an acre or two around the house which was more formal in the past and which has overgrown.  We are trying to put that back how it was.  There were also a few trees that are pretty close to the house, which is a fire danger, so we've moved those.  The rest is just shrubbery.  It's legal to move trees within 10 metres of the house and other stuff within 30 metres for bush fire management, so that's what we've done.
The back of the house had about half a metre of soil banked up against it which is rotting the boards and making everything damp.  It also leaves the house pretty dark.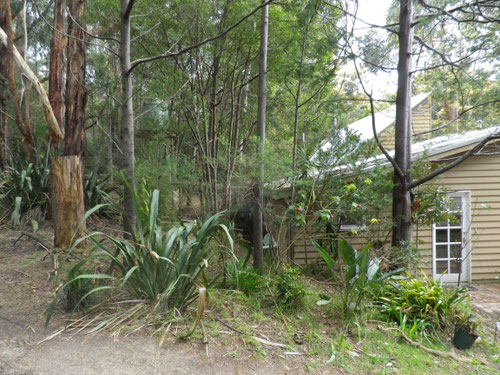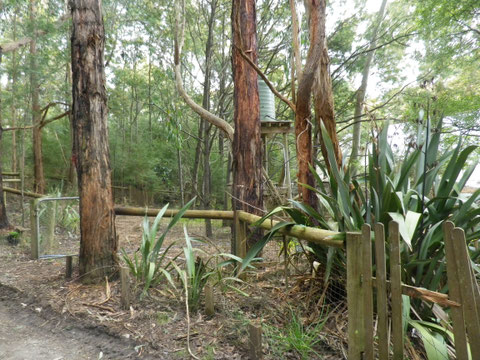 So we got a bloke in with an excavator, and he worked his magic!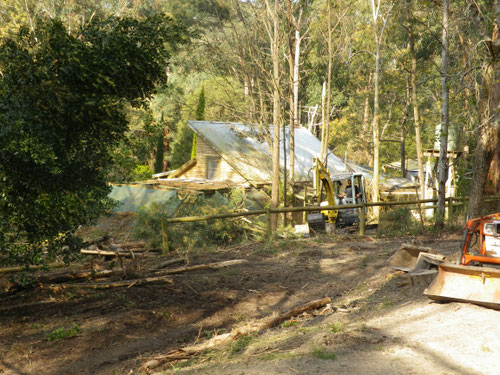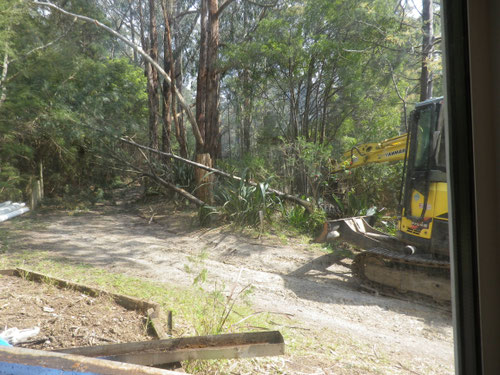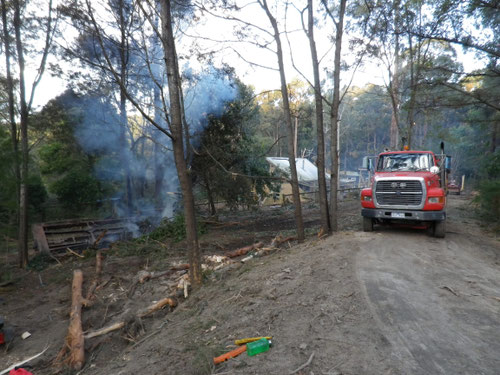 And after a few days, this became this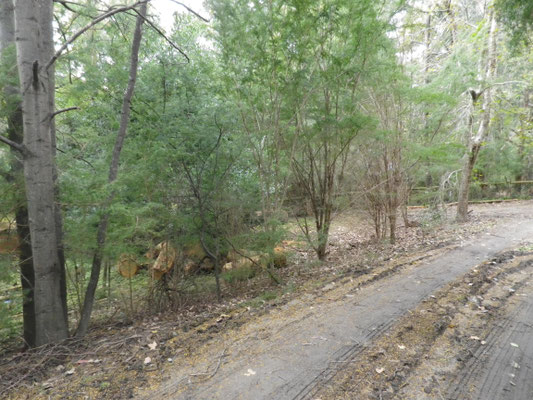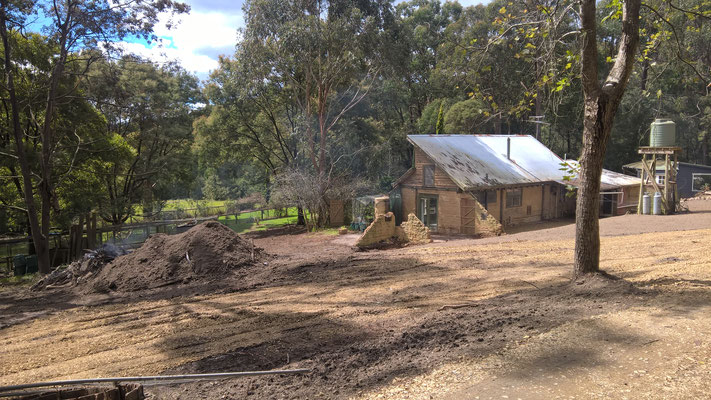 And with a bit of seed and some sun, became this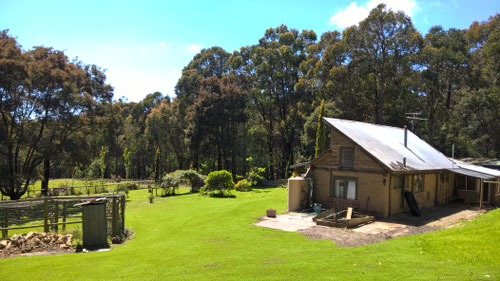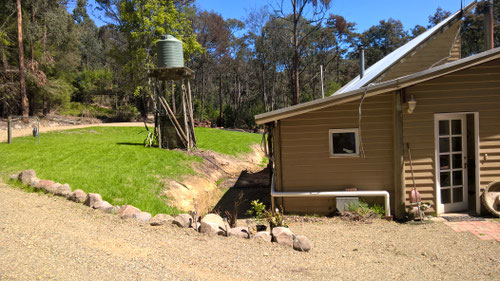 And this became this.  Just need the grass seed to grow now.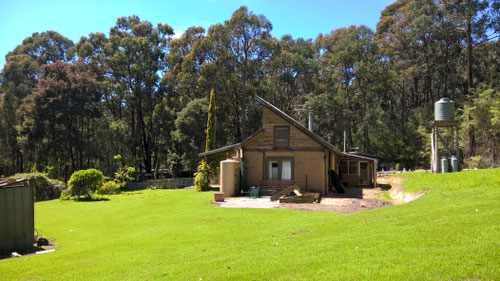 We also had some stone put on the driveway
Then we decided we needed more pipes under the drive so we did it again.  And then we decided it needed to be lower to eventually allow us to drive into the end of the house that will become the car port / garage.
So this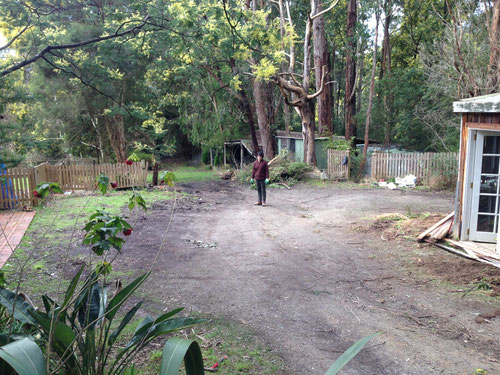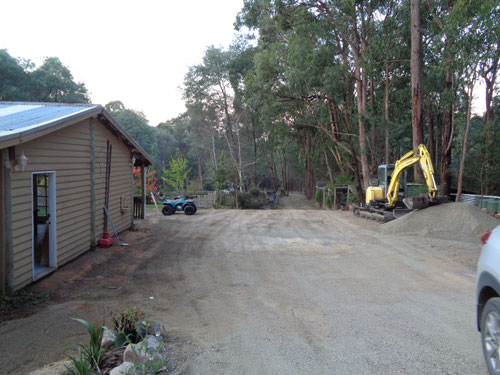 And then our mate Andy came and did some pruning of the many fruit trees.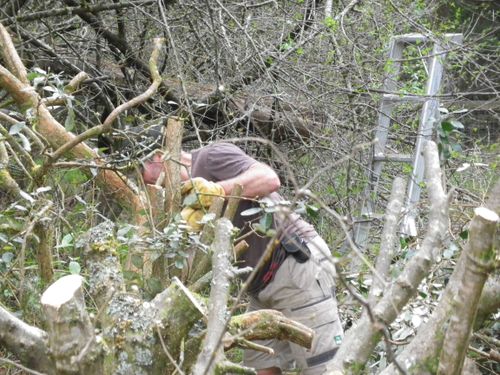 We've been creating a lot of rubbish and green waste as we go.  Brett digger friend dug us a hole (after letting me have a go) which we use as a fire pit.  We found an old train carriage in the garden, so once we'd burned that, we used the chassis as a fire grate.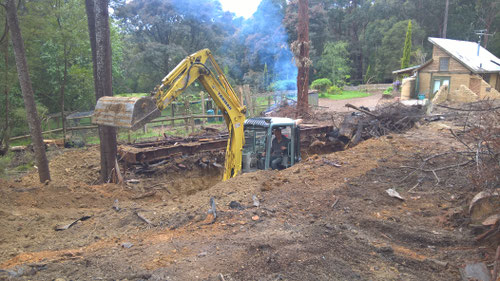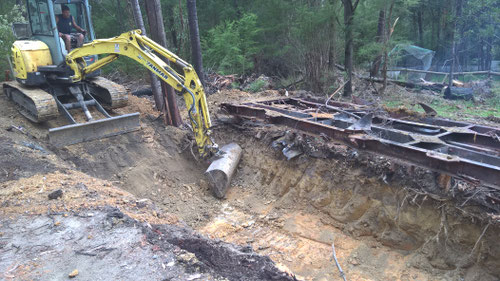 We want some usable space outside the house. We were going to do a timber deck, but the bush fire regulations make it too hard, so we are doing paving.
So while we had the foundations for the bedroom extension poured, we also did a footing around the house for a small retaining wall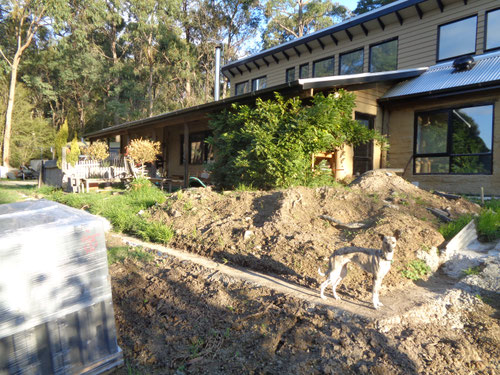 Block work going in.  I was going to do it myself, but the concreter told me he was a brick layer by trade so he started to do it.  He's not a brick layer.  He poured the footings too deep, so I now have no fall from the house to the lip of the paving.  Only the bottom layer of blocks need to be mortared in, so I can't gain any fall by using thinner mortar lines. And he did this bit 4 times! Apparently I'm the only person who can tell if a line is straight or not. Needless to say, I'll be finishing it, but the problems are built in now, so not sure how it'll work out.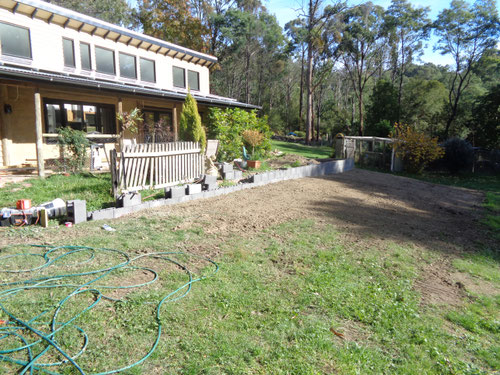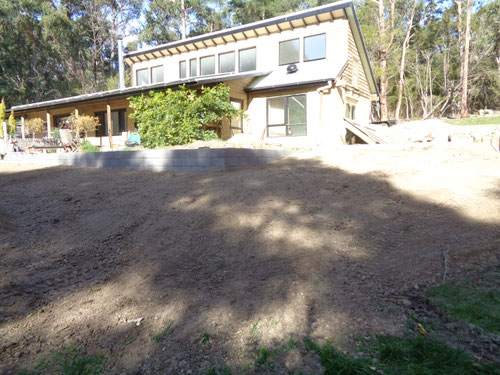 Need to clear out the ground, ready for rock and paving sand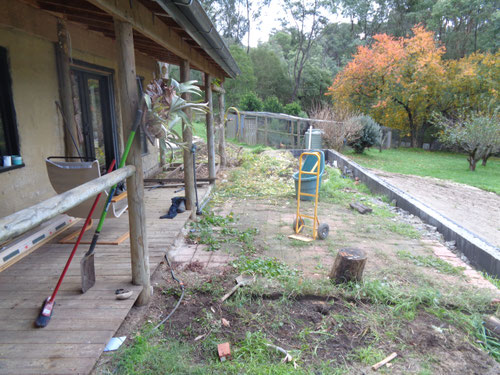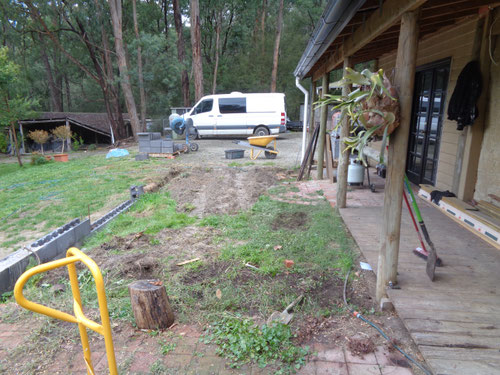 The rain water from the extension roof will go under the paving, and into the tanks for drinking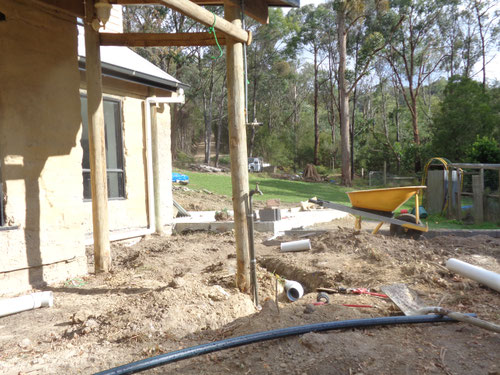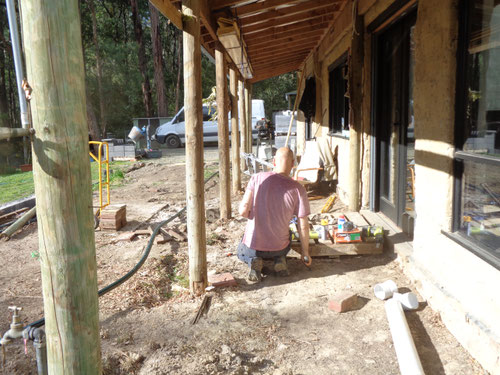 Aswell as putting some fencing up in the hopes of keeping Bev in, and wild life out, we have started on our veg patch.  Four boxes to begin with.  We're trying HugelKulture beds - timber in the bottom to rot away over the years, with soil etc on top
After the wood / leaves etc, comes the bird layer - parrots are fine if you don't have anything else more suitable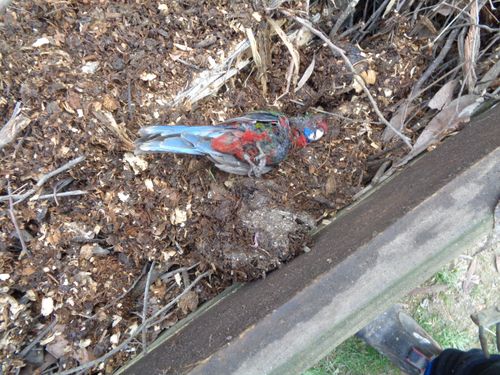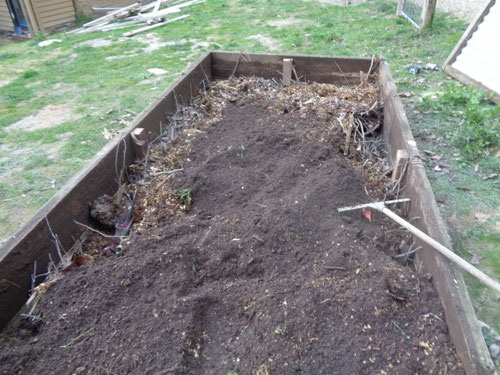 Ultimately the beds will follow the fence line, and be under a tunnel to keep the critters out