Most of the block doesn't need anything doing to it as it is pretty much self sustaining bush land.  There is an acre or two around the house which was more formal in the past and which has overgrown.  We are trying to put that back how it was.  There were also a few trees that are pretty close to the house, which is a fire danger, so we've moved those.  The rest is just shrubbery.  It's legal to move trees within 10 metres of the house and other stuff within 30 metres for bush fire management, so that's what we've done.
The back of the house had about half a metre of soil banked up against it which is rotting the boards and making everything damp.  It also leaves the house pretty dark.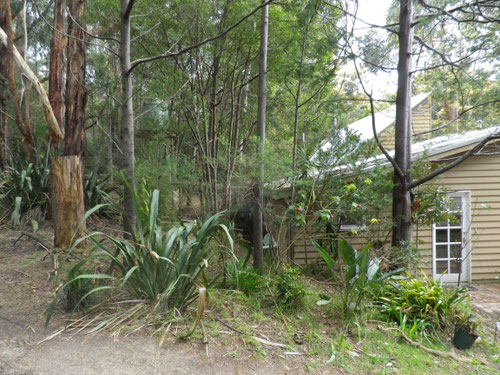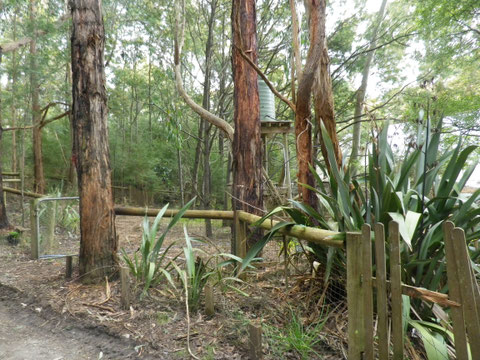 So we got a bloke in with an excavator, and he worked his magic!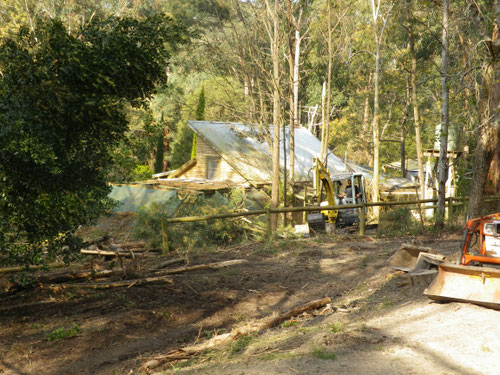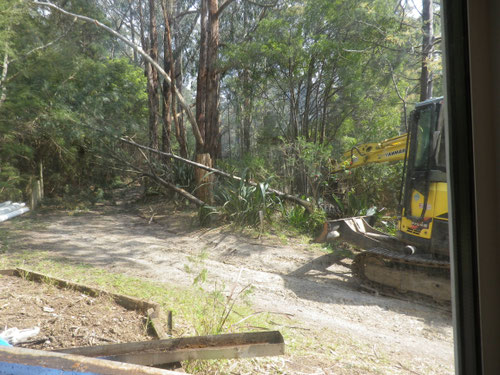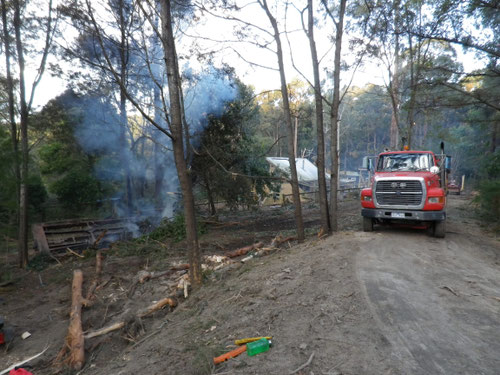 And after a few days, this became this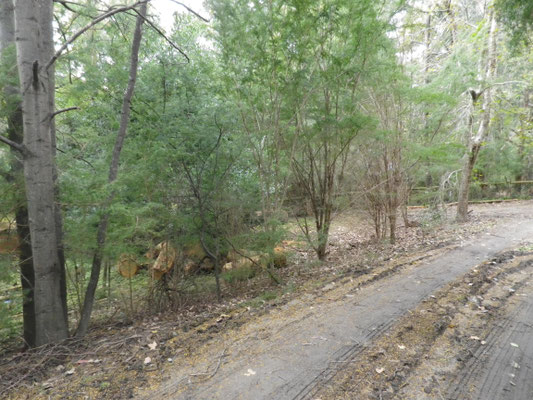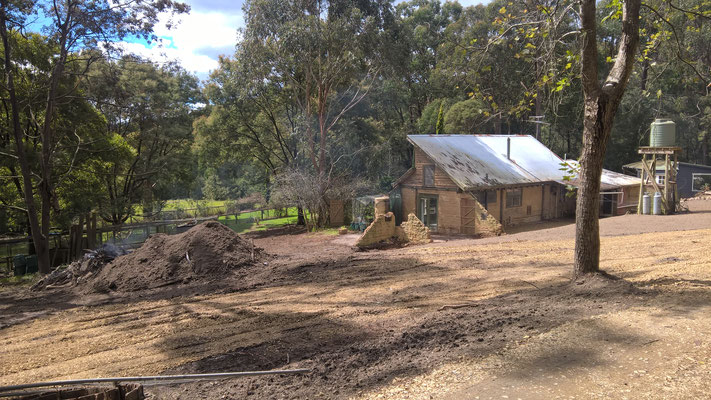 And this became this.  Just need the grass seed to grow now.
We also had some stone put on the driveway
And then our mate Andy came and did some pruning of the many fruit trees.