Lounge / Kitchen / Diner
A lot of the internal walls had to come out.  We will be having one big open plan lounge, kitchen and dining area.  So the world of wood had to go, along with the old kitchen and its wood fired cooker, which no longer worked how we wanted.  We gave that away to someone to use as a pizza oven, and they came well equipped  - it weighed a ton!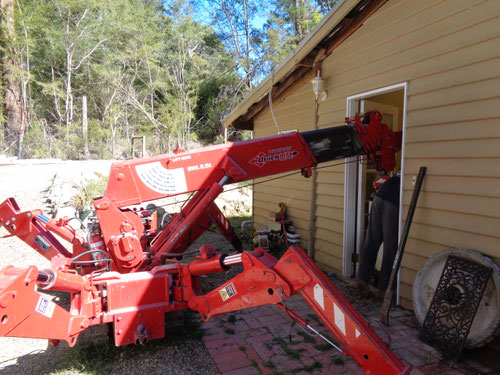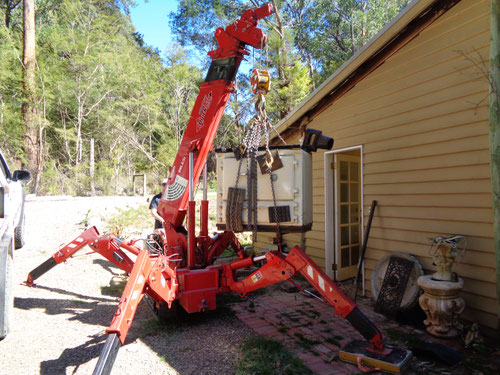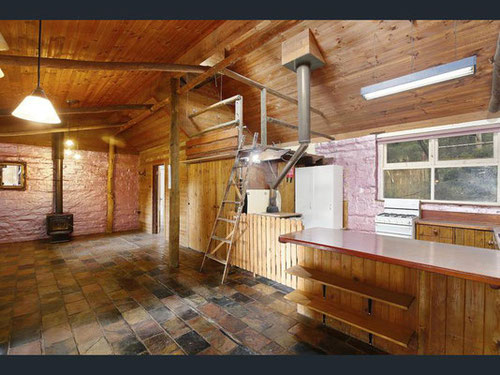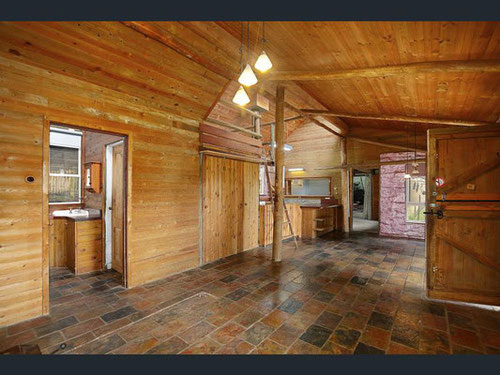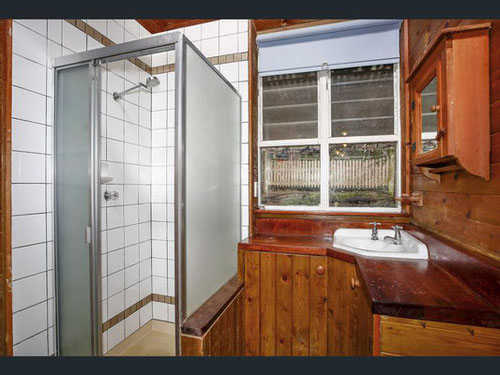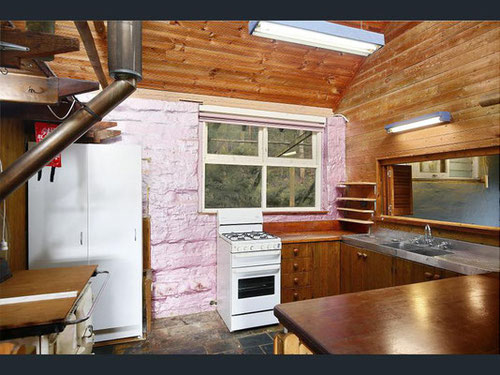 First up, we had to remove all the tongue and groove, to get at the frames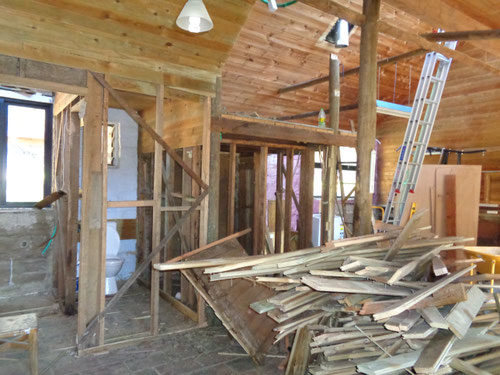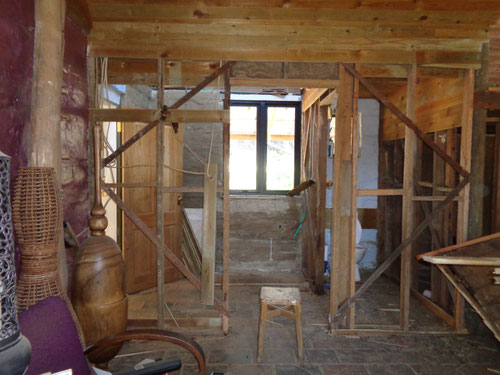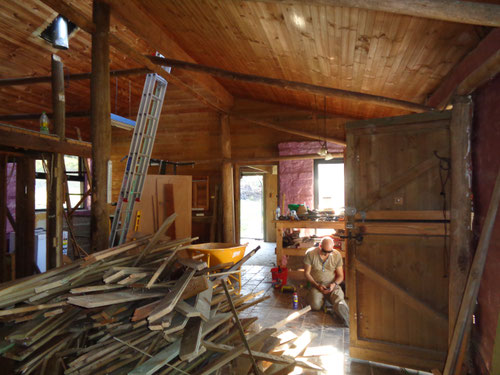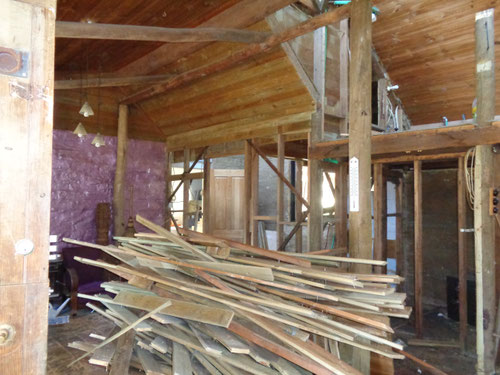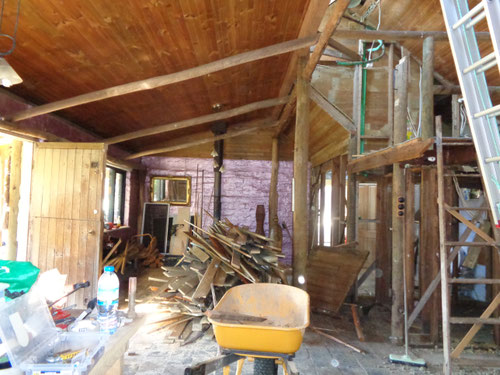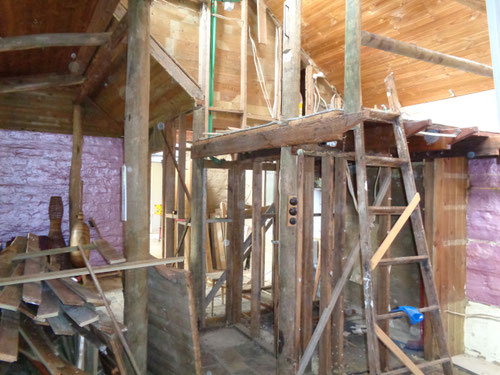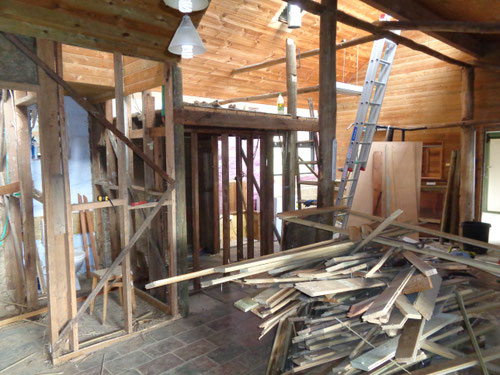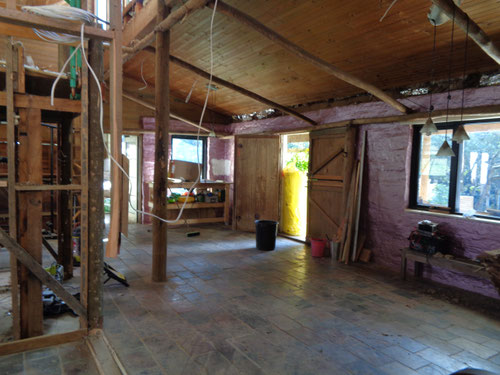 The ceiling in the old bathroom and toilet was 3 different sizes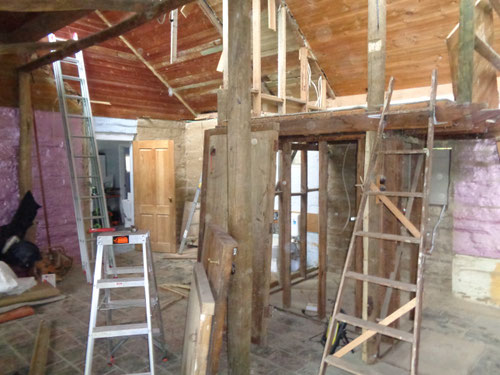 Decided the chainsaw was quicker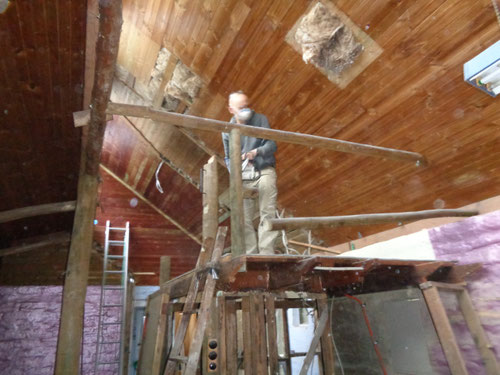 Finally gone.  And some new doors went in too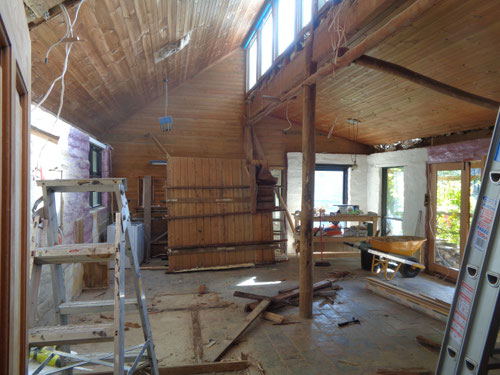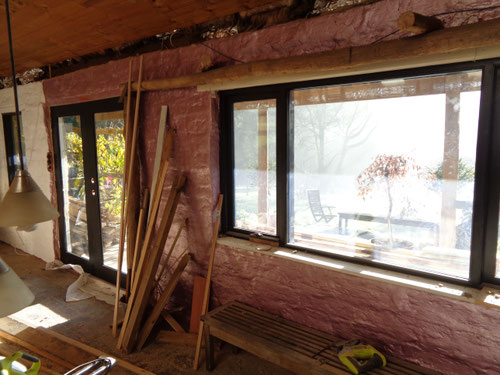 The doors give a good view of the garden which helps working on a cold winters morning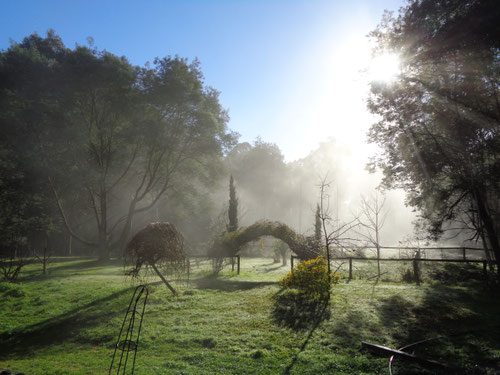 No chance of Clive getting up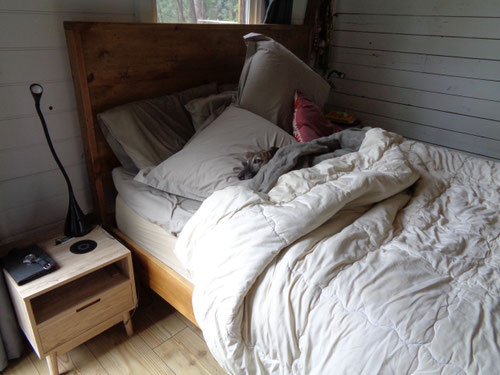 Need to fix up the ceiling now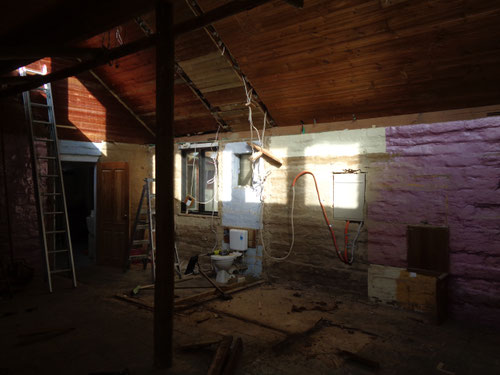 Got a new steel made to hold up the roof.  The old post was rotten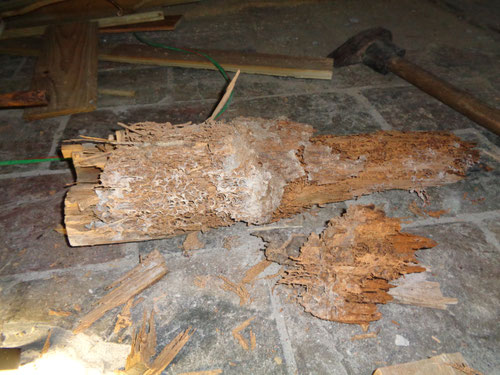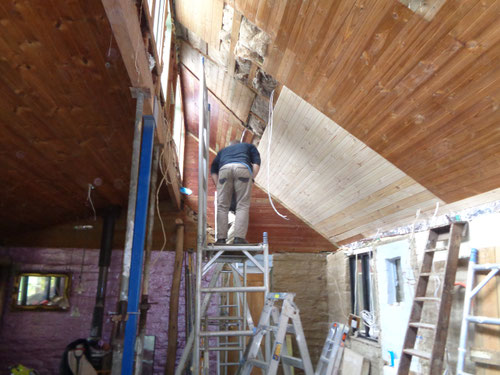 Luckily me old mate Andy gave me a day.  And doesn't mind heights!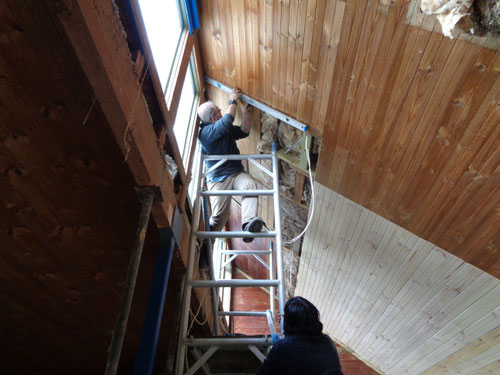 And the painting begins......