Bedroom extension
The area of the house we were going to put bedrooms is actually a carport on the plans, so we have decided to build an extension to house two bedrooms.
The extension needs to be less than 50% in size than the rest of the house, so that we don't trigger bush fire planning regulations.  This would involve many thousands of dollars in compliance, and would mean bringing the rest of the house up to current standards. Cheaper and easier to build a small extension, although the compliance just for this has cost well over $10,000.
Its going on the end of the house beyond the laundry and bathroom.  Access will be via the laundry which isn't ideal but we have limited options.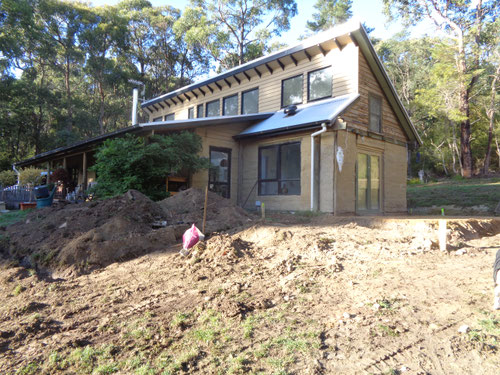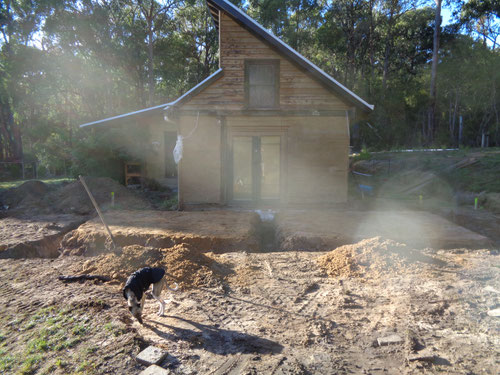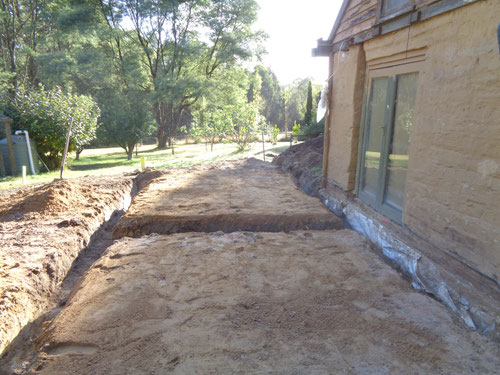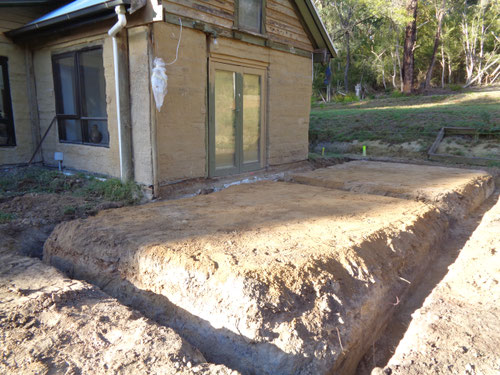 We also decided to put a decent footing in around the front of the house.  We'll put a small retaining wall on that and then pave the whole area across the front. Cheaper than a deck and no fire regulation issues using timber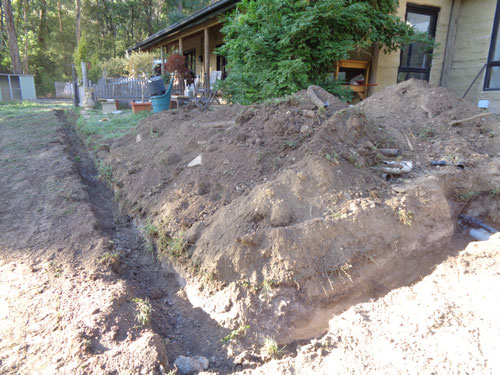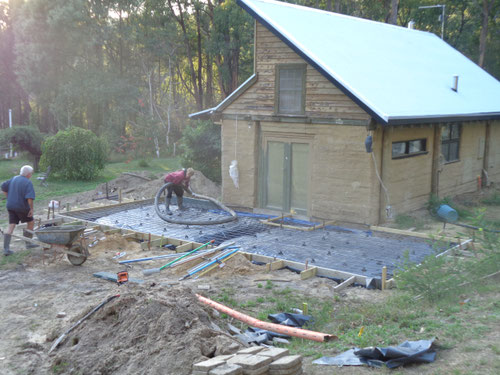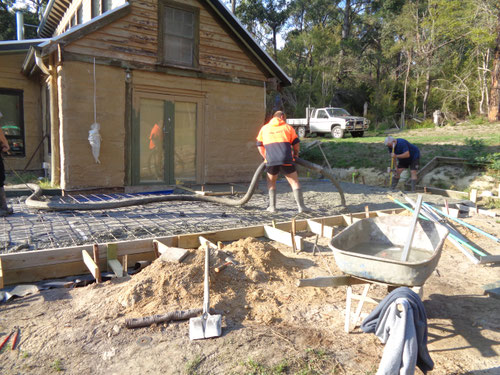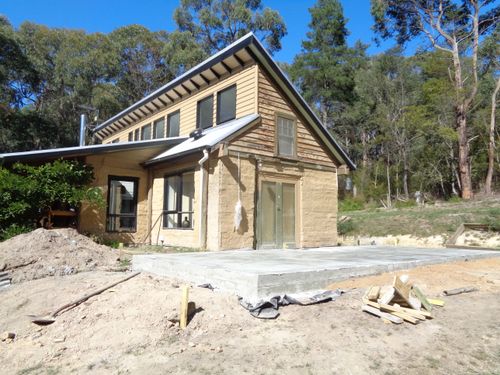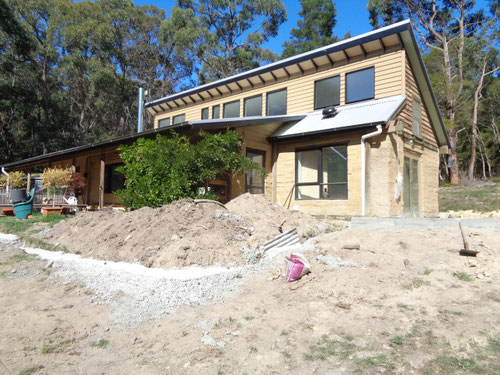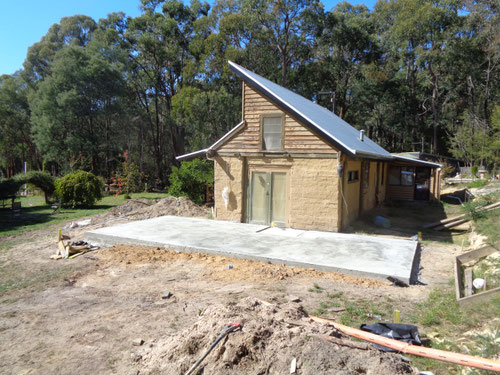 Jano's brother Mickie is a chippy, so he came to build the frame for us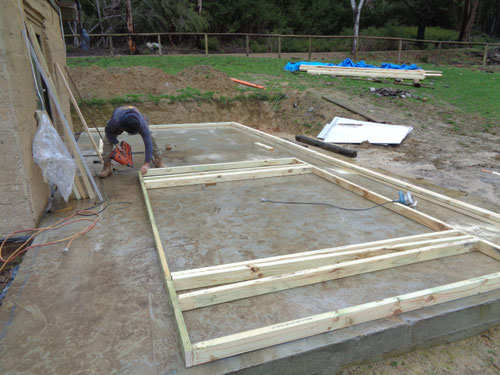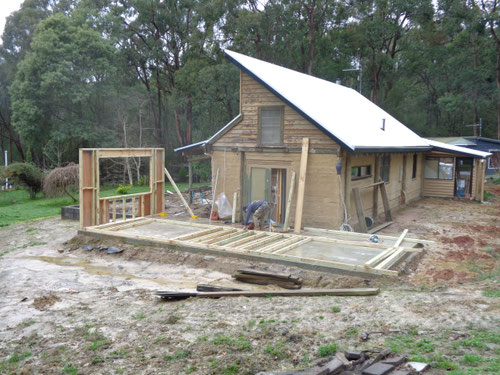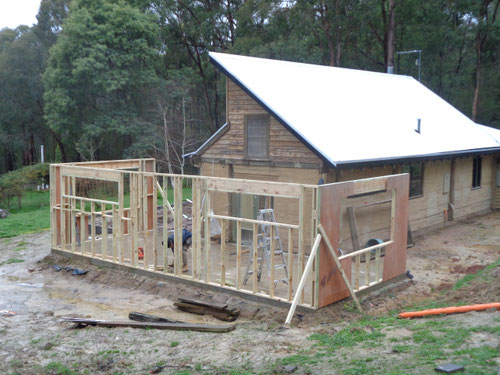 The walls between the 2 bedrooms are configured to be a walk in robe for us, and a built in robe for the spare room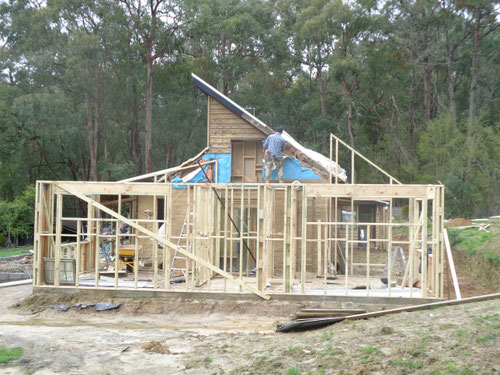 The roof was problematic.  I originally drew the design on a scrap of paper, with the pitch of the front and back roofs matching the existing pitches.  I also wanted no gable end in case I wanted to put more solar panels there as its north-ish facing.  So I drew the roof line as sloped.
But, as the roofs have different pitches, and the hips aren't at 45 degrees, the eaves don't line up.  Which means they are different widths.  Which is fine, because they hang out further on the sun side keeping the summer sun out. But working it all out was a nightmare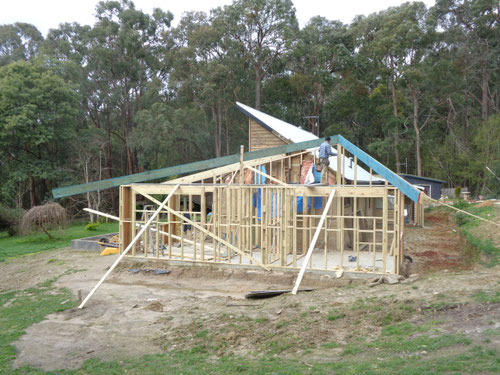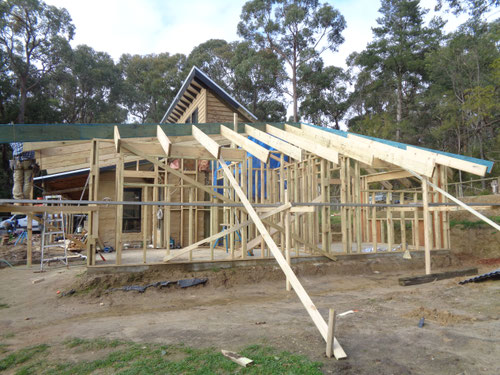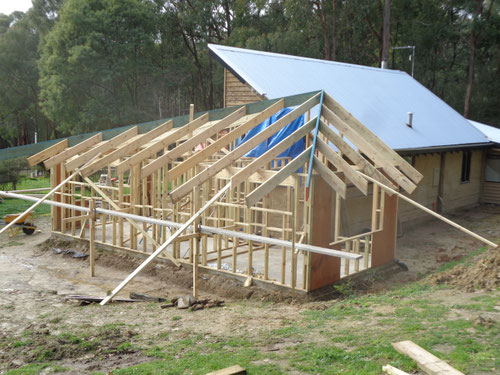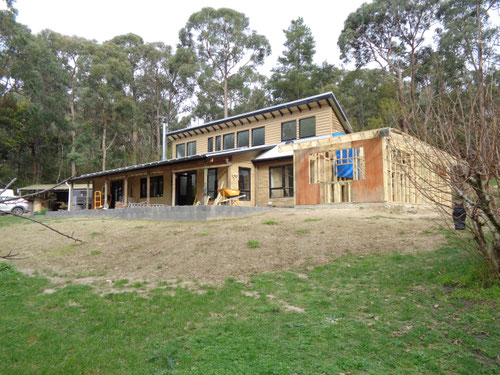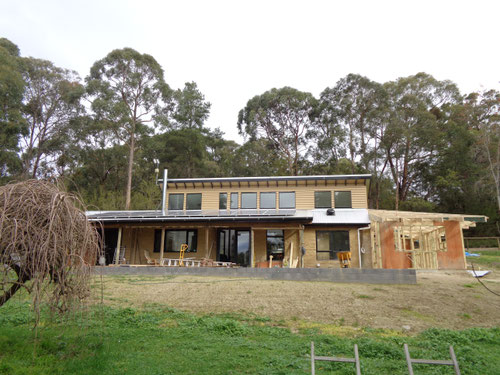 All came good in the end!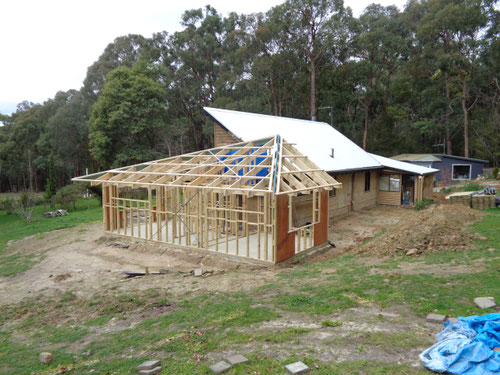 All ready for the roofer. The bloke who did the roof replacement on the rest of the house was a recommendation from a friend. He was a pretty good example of how 'çare in the community' isn't working, so we've gone for a local firm who have been great so far.  The weather has been terrible, but the gutters and fascias are on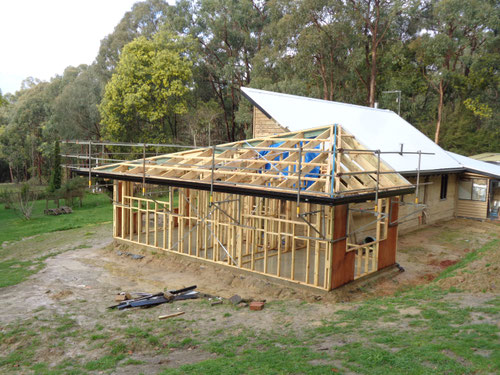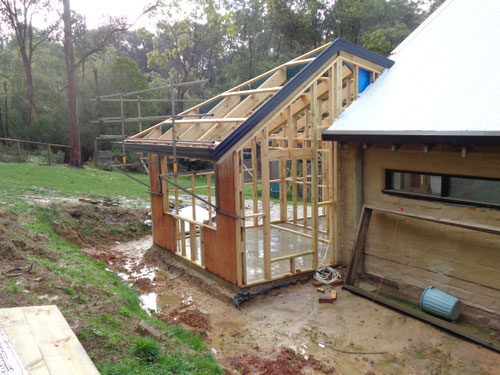 The new roof cuts through the old one, which will be tricky to flash.