After being away for few weeks, there are a few things that could work a bit better in the van. All are fairly minor but will make living in the van a bit easier.
Mobile phone / internet antenna
Because the van is so well insulated with metallic overed foam, not much phone signal gets inside the van. So we put a 5db antenna on the roof which plugs into the modem / hotspot. Now we get as good as we can get outside, inside.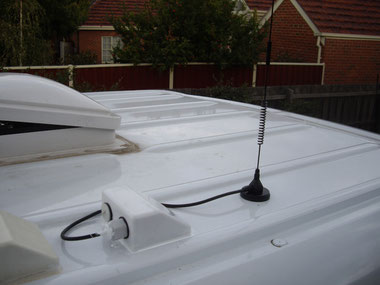 Toilet cupboard
Now we have decided to use the toilet in the van, we wanted an easier method of getting it out of the cupboard each night. It was starting to scratch the floor and is pretty heavy when you're bent double trying to get it out. So we built a drawer inside a drawer, with supporting wheels for it to roll out on.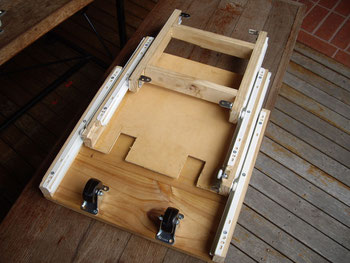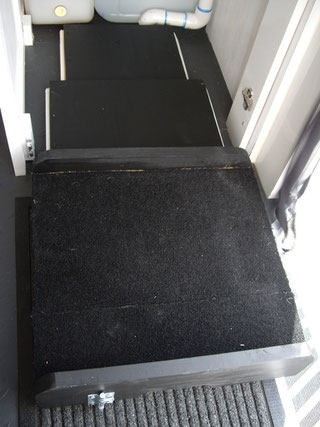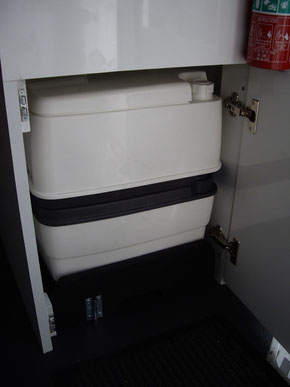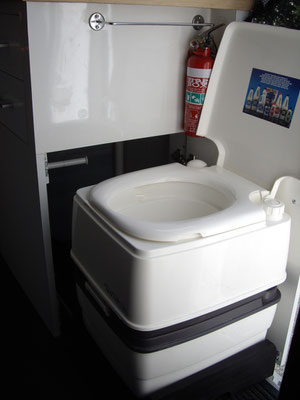 Vent cover
Another issue we had was the rain sensor inside the vent closing the vent during heavy rain. When its 30 C and raining, you need it open. So we built some extensions so the lid protrudes further over the vent, hopefully keeping out the rain. It was made from rectangular plastic drain pipe, glued on with Sikaflex. Pretty light weight.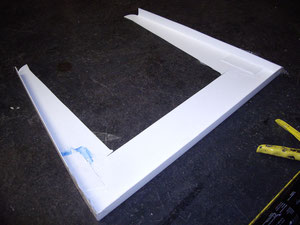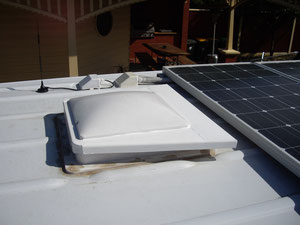 More stealth
We decided to use the same pipe and stick it along the sides of the solar panels. So rather than seeing each individual panel, the are all 'joined together' and are now white. Almost invisible!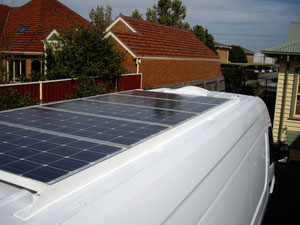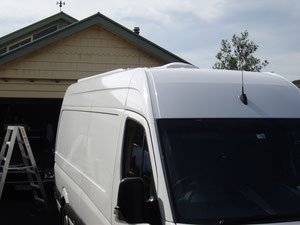 The only other things we've done is sort out an ipad to make computing easier, and some cables to link it to the TV so we can watch TV via the internet / ipad. More likely to get phone reception than TV reception, and the antenna is already up and much smaller.
The cables for mains connection has been routed through the cabinets to make it tidier, and the wiring generally tidied up - shorter cables etc from appliances.
We've run a bead of clear silicone along the grey bump strips on the side of the van as apparently the van leaks through the clips holding them on. No too much of a problem if the water can drain out of the sills, but more so when they're stuffed full of insulation!
We've added a small extendable clothes rack in the cab area above the door to the living area so we can hang wet coats somewhere.
So ready for the off again next week! Details here.